Home
Biography
Example 1
Example 2
Example 3
Welcome. I am Dr. Steven Estrella and I create interactive media for clients in business and education. I work in HTML5, CSS3, Javascript, Actionscript, and Flash Professional. I deliver products for use on the Web, mobile devices, and as cross-platform desktop applications using Adobe AIR.
This site will introduce you to the media development services I offer and will show you a few examples of my work.
Contact me at steve@stevenestrella.com to discuss your media development needs.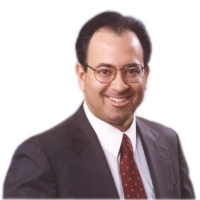 Dr. Steven Estrella is an internationally published author of training manuals and web sites on technology and textbooks on JavaScript, Dynamic HTML, and Music Theory. He develops interactive media and simulation software for clients using HTML5, CSS3, JavaScript, Actionscript, Flash, and Adobe AIR. His Ph.D. is in music education, with an emphasis on experimental design and analysis in the social sciences, learning theories, and technology-based instruction.
Dr. Estrella brings an uncommon and valuable combination of experiences to interactive media development. He has more than twenty-years of experience in technology-enhanced teaching, software design and programming, marketing, and management. Before founding ShearSpire Media in 2001, he learned project management skills as Director of Computer/Media Services for ten years at Temple University's Boyer College of Music. He works regularly with clients' graphic design departments and other programmers to produce software to address the business needs of his clients. He is able to collaborate and lead as needed to produce results.
One of my regular clients is Macmillan/McGraw-Hill. I have completed many CD-ROM and Web projects for them. The Florida Technology Sampler is an advance marketing tool for Macmillan's Spotlight on Music curriculum. I was hired in 2007 to create the opening Splash animation, a Virtual Banjo that can be played by typing on the computer keyboard, and other many other animations to enhance the project. Click the image below to watch the Splash animation.
Another regular client is Berklee College of Music in Boston. For the past 10 years I have created numerous web sites for Berklee. Most recently I have been working on activities and interfaces for the Berklee Pulse Network project. The Drag-A-Form activity involves the student in a whole-part-whole game. The student hears a complete song, then is presented with icons representing sections of the song. The student must then assemble the song by dragging the icons into their proper order. The Drag-A-Form was created as a template so that Berklee staff may create many such activities by changing the content of an XML configuration file. Click the image below to play the Drag-A-Form game.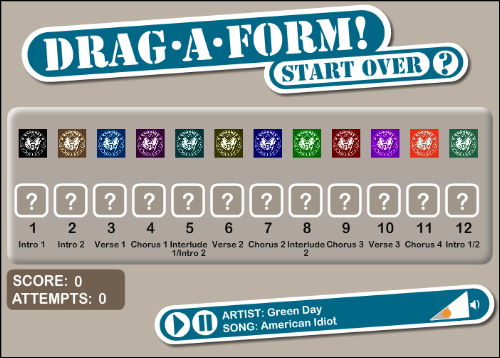 Berklee College of Music is a leader in the use of technology to teach music. I have a long relationship with them and have developed numerous web sites and web site assets to enhance their educational mission. The Berklee Pulse Network Listening Room was created in Flash ActionScript 3.0, with data supplied in XML format from a MySQL database running on Berklee's servers. The example linked here is a short video tour of the completed application. The actual application is password protected and requires users to have an account on the Berklee Pulse Network. Click the image below to view the Listening Room Tour.